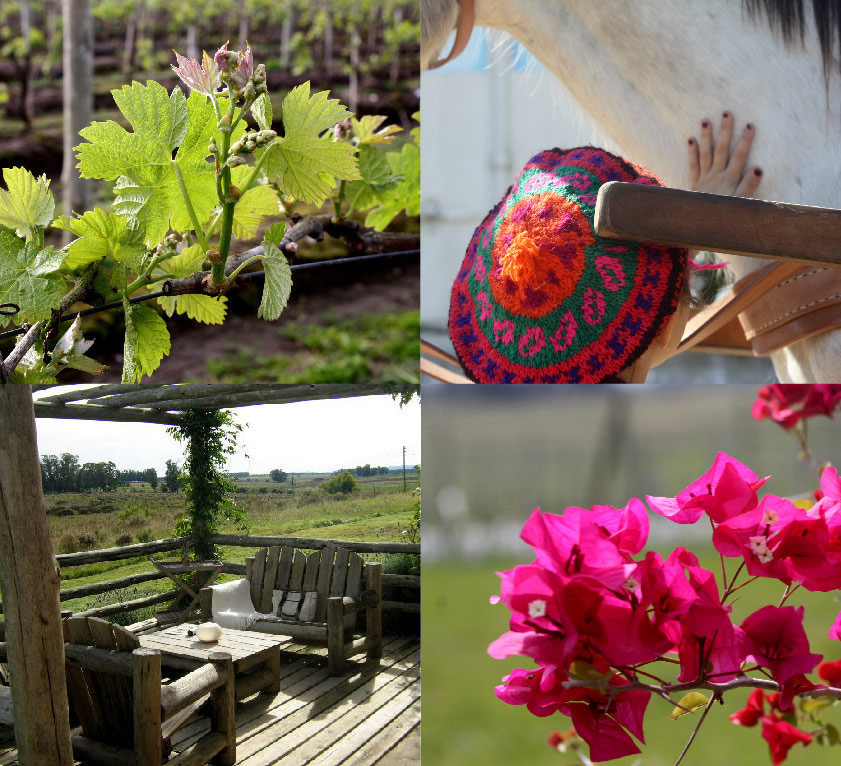 • Est. in 2007 •
About us
Finca Solís Grande, owned by the Argentinian-Uruguayan couple Bagliero Bruno, was conceived in 2007 as a family venture along the shores of Arroyo Solís Grande, in the Department of Maldonado, Uruguay. At present, Finca Solís Grande is a consolidated producer of blueberries "for export" and quality grapes for fine wine production, located at a unique natural environment that is well worth a visit.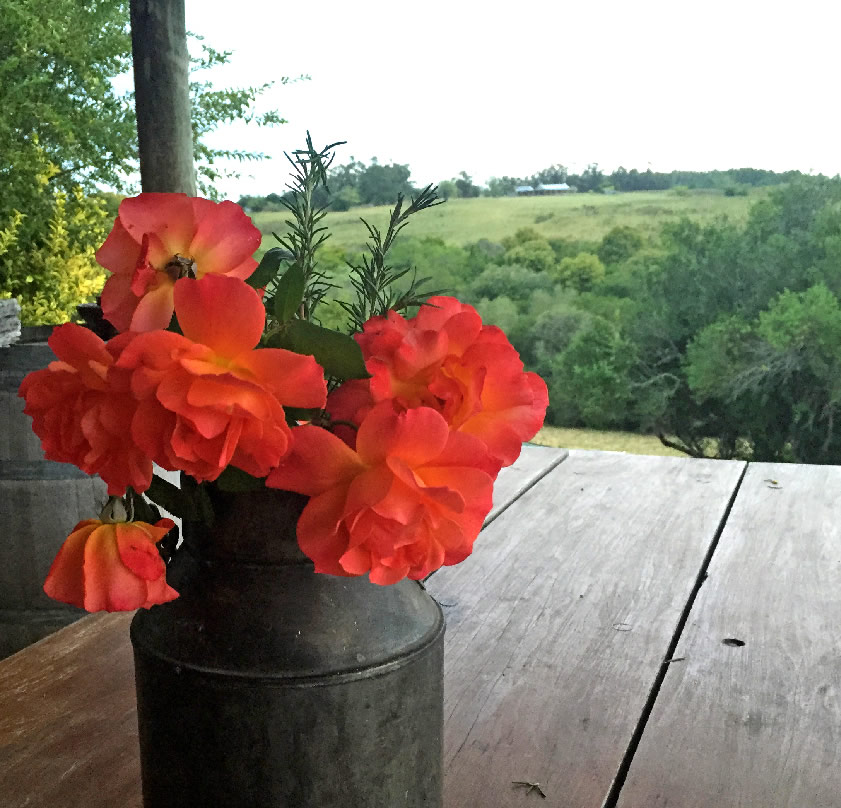 Our land
A fertile and generous land, well worth enjoying.
Beyond the woodlands, the beautiful "Arroyo Solís Grande", a navigable river, flows into the Solís Beach, where the Río de la Plata meets the Atlantic Ocean. Horses and carriages lead us through the vineyards as we discover hidden away countryside nooks.
Our adobe cottage, built out of local materials, is our family shelter where we gather to enjoy the pleasures of the countryside.
Aves y otros de Mi Monte
- Excerpts from Serafin. J. Garcia
Blueberries for Export
Twelve acres of premium quality blueberries for fresh export (currently seeking local market penetration) with Global G.A.P. certification for export. Varieties: O'Neal, Millennia, and Blue Crisp.
A drip irrigation system delivers water directly to the crops. Harvesting season: October, November, and December.
Export Quality:
"Global G.A.P.-certified crops"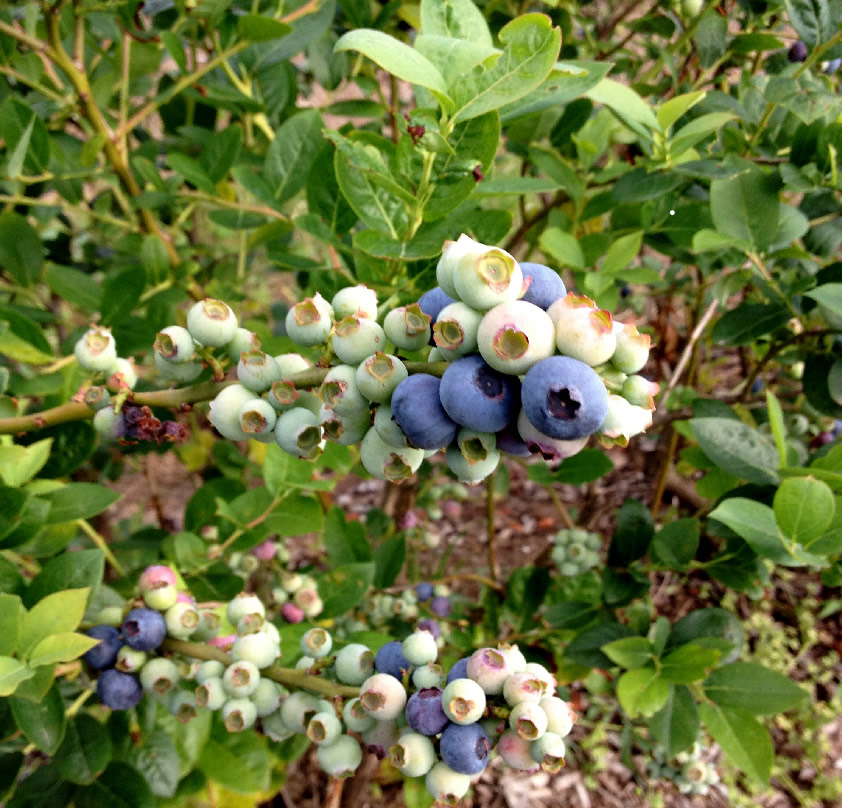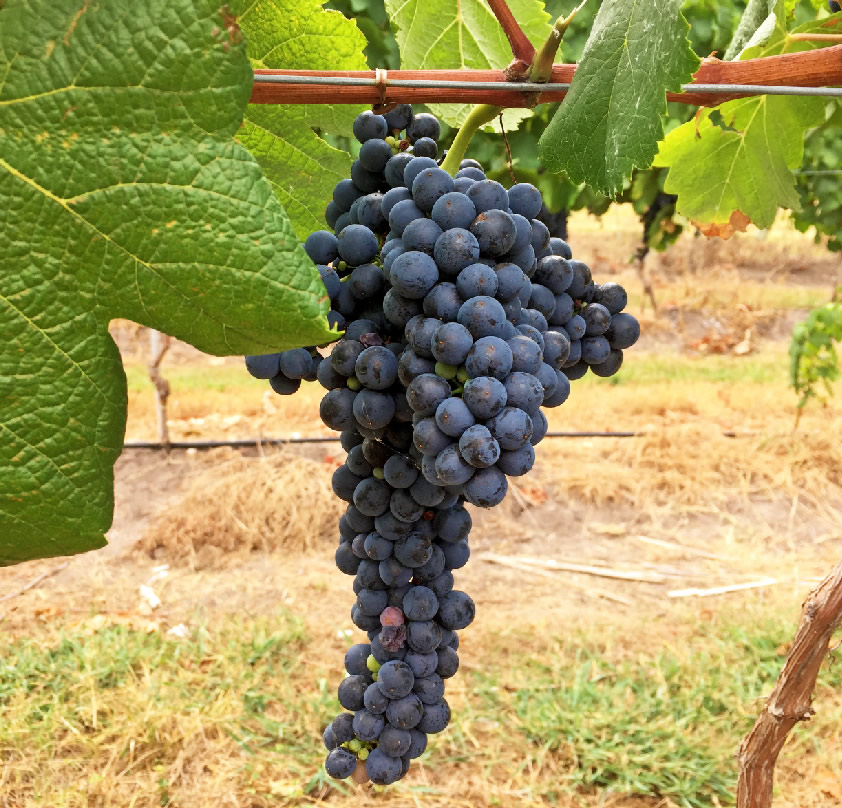 Vineyards
Twenty-two acres of high enological quality vineyards for fine wine production. Our work in the vineyards is focused on obtaining a high grape quality – a daily painstaking task fulfilled with responsibility and care.
Grape : Tannat - Uruguay's flagship grape, Among our red grape varieties we can mention Merlot and Tempranillo , while our white grape varieties include Sauvignon Blanc and Petit Manseng.
A drip irrigation system delivers water directly to the crops.
The rocky soils and steep slopes of Finca Solís Grande, coupled with the region's maritime influence, contribute to the full potential of all our varieties.
Birds of Uruguay
EXCERPTS FROM SERAFIN J. GARCIA, URUGUAYAN POET.
-LUCIERNAGAS: …chispas vivas que se apagan y se encienden, errantes puntitos luminosos en un campo constelado de pequeñas estrellas andariegas, intercambiándose guiños amistosos con las que titilan en el cielo en un contrapunto de luces…
-VIUDITA: …con su fama de mensajera del buen tiempo, por su confiada mansedumbre y su aire pensativo y por la impresión de candor y de pureza que produce su plumaje sobre el que resalta la orla negra del borde de las alas y sus patitas relucientes como el charol…
-PICAFLOR: …joyas vivientes de la Creación concebidas por la naturaleza en un alarde artístico, gráciles, raudas, incansables, que van de una flor a la otra con la velocidad de una saeta…, por momentos dorados, para dar paso a un verde intenso, centelleante, cediendo el turno a un azul no menos luminoso y bello…
- LECHUZAS: …con el sonar del graznido triple y áspero del ave que atrae al miedo supersticioso…
-CHURRINCHES: …rubíes alados que anuncian la primavera con sus vivos destellos escarlata de la cabeza, el abdomen y el pecho, engalanando el espacio con su fulgor carmesí…
-HORNEROS: ...clarinada de amor al trabajo y a la alegría de vivir… eternos enamorados de su pareja en un ir y venir continuo del charquito a la cumbrera del rancho, cargado de barro el pico para la construcción de su pequeño y perfecto hornito que calentará a sus pichones…
-GRILLOS: -herrerito de la noche, como me gusta sentir la música de tu lima laboriosa, cri cri cri y tu canto de buen acero…
-CHICHARRAS: …Serrucho de los veranos, sonajerito del sol … voz de los campos ardidos, chirriar de hierro con sol, cuanto mas quema el verano, mas vibrante es tu canción…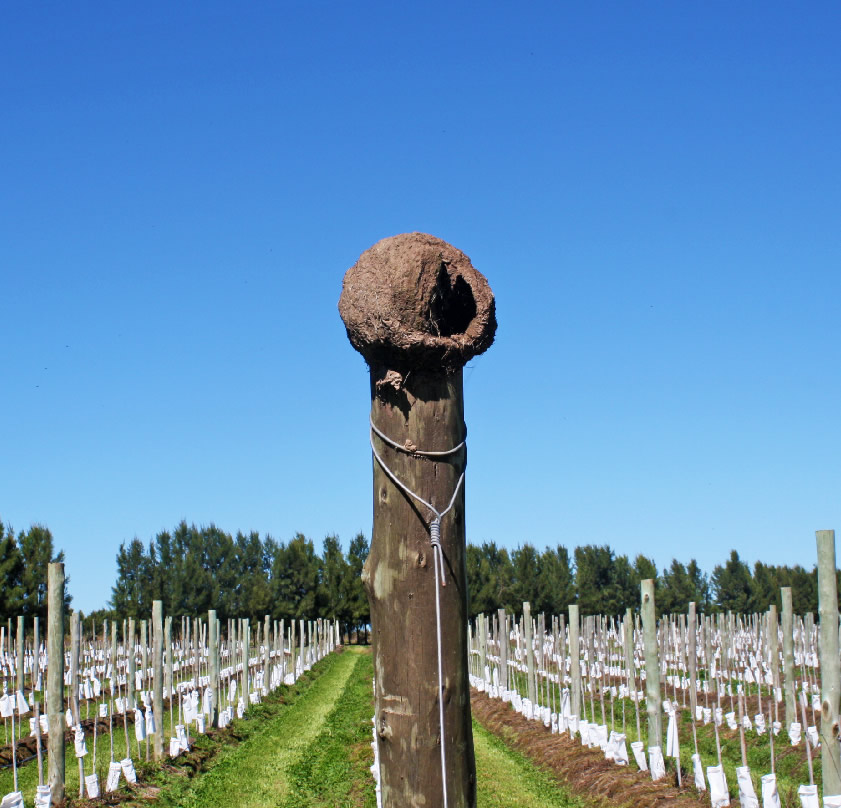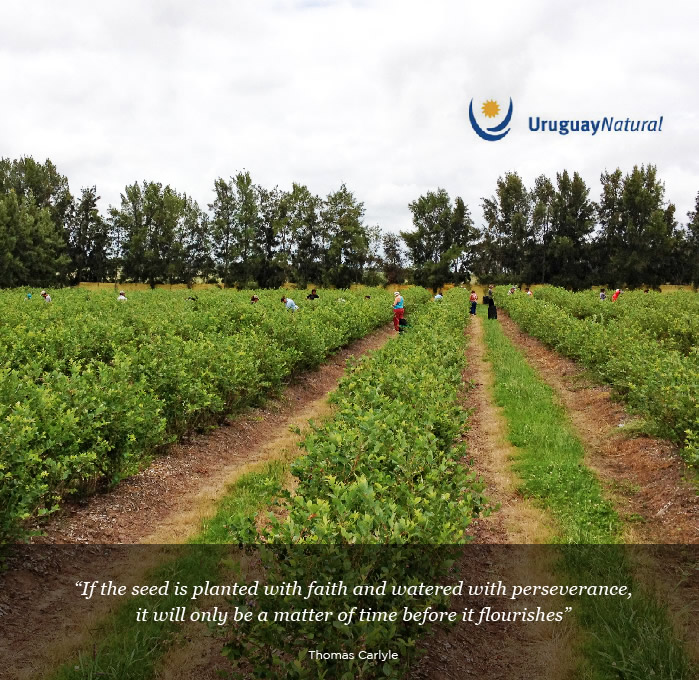 Paraje Solís Grande. Maldonado, Uruguay.
Finca Solís Grande is just a 50 minute drive from the city of Montevideo and a 30 minute drive from the city of Punta del Este, a tourist icon in our country.
---
Lic. Natalia Bruno Vincent
+54911 3893 4820
Contact us:
info@fincasolisgrande.com
If you are interested in visiting our property,
experiencing the harvest of our crops during the picking season, or if you are commercially interested in our products,
send us your e-mail and we will get back to you as soon as possible.